Hampton Park Baptist Church, Greenville SC
Project Specifications:
Remove and recycle existing gravel
Install 1/2″ EPS coverboard
Install new expansion joints
Install 60 Mil Carlisle TPO per manufacture specification
Install new Pro Plus retro-fit roof drains.
Install TPO walk pads at HVAC unit access panels and at roof hatches.
An important upgrade in this project is the instillation of new retro-fit roof drains.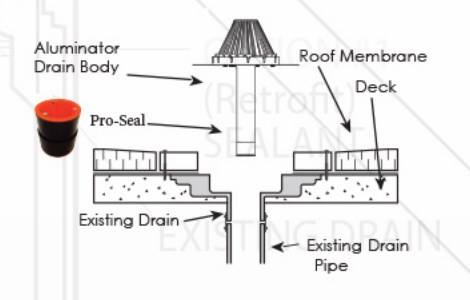 At WNC Roofing, we do not skimp on quality when it comes to our materials. We chose Pro Plus with heavy duty aluminum clamping rings and strainers and a patented rubber gasket system engineered to provide a waterproof seal to the existing drain lines that will prevent water damage when drains become clogged or backed up.
Drains may not seem like a big deal but they are one of the most common reasons for roof leaks. Without a proper seal, a drain can lead water to the most vulnerable part of your roof, the insulation & cover board. Living in the South, your drain also needs to be able to handle large quantities of water in short periods of time.
Hire professionals who understand the materials, the environment, and your needs and you will save money in the long run.
BEFORE
AFTER