GREENVILLE
Commercial Roof Repair
Greenville Commercial Roofing Service
Commercial Roof Repair in Greenville, SC
When it comes to protecting your company's assets, a well-maintained roof is your organization's first defense. WNC Roofing has built its reputation on a commitment to excellence, customer satisfaction, and high-quality commercial roof repair services. When you choose our Spartanburg roofing company, you can count on us to get the job done right the first time using levels of service and skills that set WNC Roofing apart from other roofing contractors
"Safe Smart and Professional is who we are. This is who we will continue to be and master on each and every project with each and every client." – Sean Ross, CEO WNC Roofing
Commercial Roof Repair in Greenville, SC
When it comes to protecting your company's assets, a well-maintained roof is your organization's first defense. WNC Roofing has built its reputation on a commitment to excellence, customer satisfaction, and high-quality commercial roof repair services. When you choose our Greenville roofing company, you can count on us to get the job done right the first time using levels of service and skills that set WNC Roofing apart from other roofing contractors
"Safe Smart and Professional is who we are. This is who we will continue to be and master on each and every project with each and every client." – Sean Ross, CEO WNC Roofing
The Commercial Roof Repair Greenville Property Owners Trust
Our long-standing reputation as Greenville's premier commercial roofing contractor is supported by our company-wide commitments to safety, excellent service, and exceptional outcomes. We put our focus purely on commercial and industrial roofing repair to offer specialized services with tangible warranties.
Aside from performing urgent roofing repairs and active leaks, we are available to inspect your roof and complete a thorough investigation to prevent any minor issues from becoming expensive emergencies that endanger your tenants, customers, or employees.
All of our commercial roofers are trained to uphold the highest standards of service, quality assurance, and accountability. When you call WNC Roofing, we show up on time, stay within budget, and deliver a result tailored to your needs.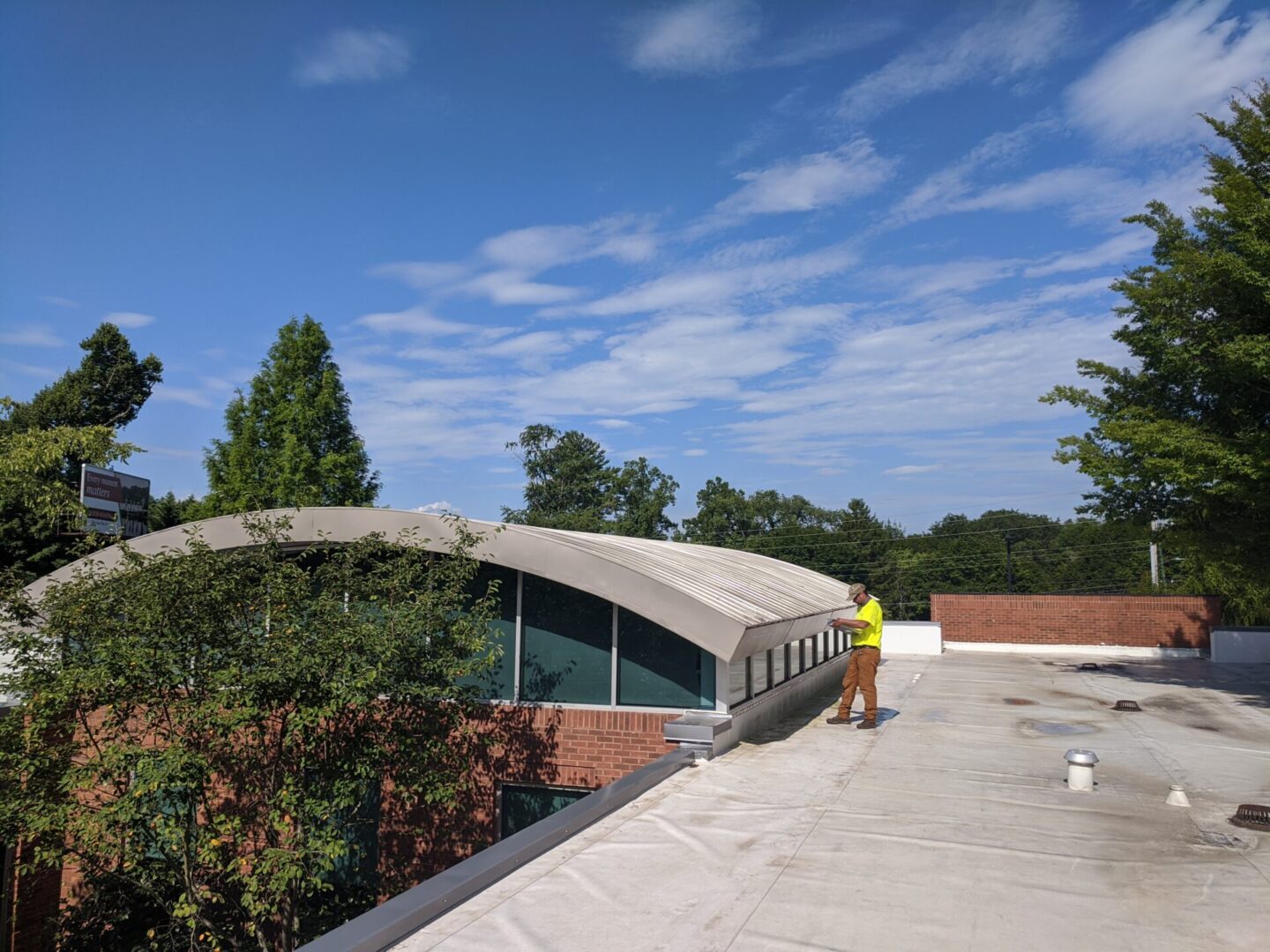 Your Full-Service Commercial Roofing Company
Business and property owners from all over Greenville count on WNC Roofing for timely, enduring roof repairs. We believe consistency is key. We listen to your needs so that we can build a solution upon your unique obstacles and advantages. WNC Roofing Greenville offers a full range of services and strives to provide the best solutions for you and your facility.
If you are looking for commercial roof repairs for your Greenville property, you can count on us for:
WNC Roofing listens to your needs and strives to provide the best solutions for you and your facility.
1. Speak with a commercial roof repair specialist
From your very first conversation with our commercial roof repair professionals, you can expect:
A complete and thorough survey of your roof
An in-depth discussion about your roofing needs and concerns to determine the necessary scope
Accurate, experienced suggestions only for the repairs needed
A professional estimator to analyze all of your information
No unnecessary extras, pressure, or obligation to sign with us
2. Once under contract, you can expect WNC Roofing to
Set a firm arrival time
Take before and after pictures
Thoroughly document the work
Supply a formal work order
Complete the work in a timely manner
Keep you informed of progress
Respect your time and property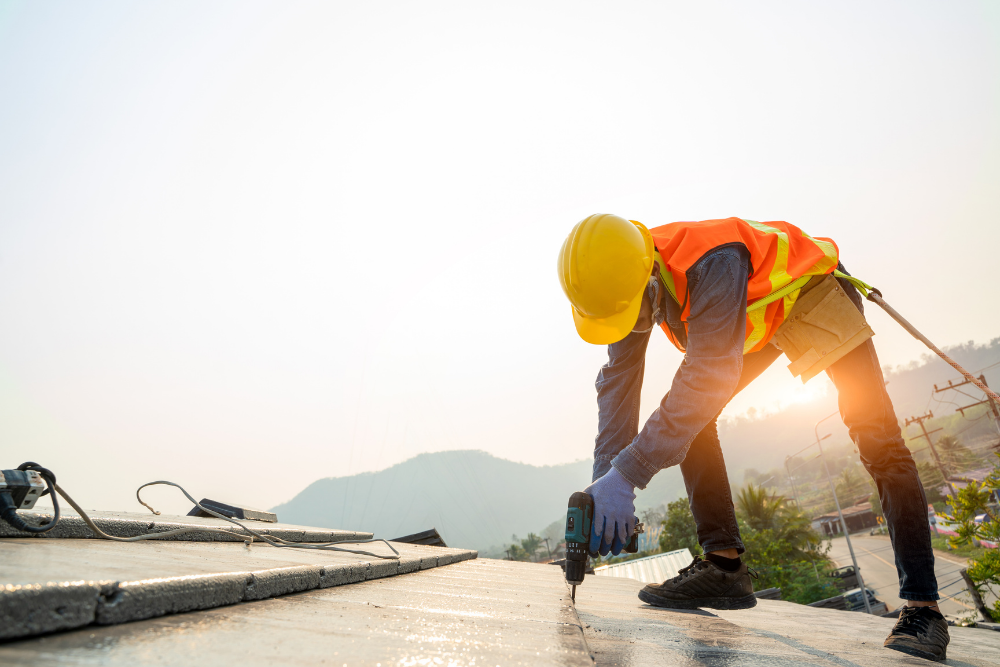 Our Promise to South Carolina Businesses
Your building is a valuable investment, which is why strive to give you the best ROI in the roofing business.
We serve a range of critical industries in the medical, industrial, hospitality, and education sectors. Leveraging our expertise and decades of collective experience, we are able to provide you with a reliable roof that successfully shelters your building for years to come.
Commercial Roof Maintenance Greenville Business Owners can Rely On
We are proud to be a world-class commercial roofing company with a local touch. At WNC Roofing, we pride ourselves on offering the highest quality roofing services and exceptional customer service. We know that there are a number of roofing products and techniques to resolve your issues and every situation is unique. Determining the best path forward can be confusing. Our goal is to provide you with a thorough explanation for the process we suggest to solve your specific issues, explain the differences in the materials we choose, and provide you with the knowledge necessary to make an informed decision. When it comes to your roof, we treat it like our own. This means individualized service with no surprises and no-nonsense—every time.
Though we'd like to brag, our work speaks for itself. Trust the kind testimonials of your fellow Greenville business owners:
"Your company has been great and we appreciate all you have done for us. I am hoping we won't be needing your services in the near future (3 roofs in 1 year is quite enough!!), but if we do we will certainly reach out to you. Your crew has been very professional and courteous to work with keeping us informed with everything.
Please let Sean, Tim, Ashley, Kenny, Corinne, and anyone else if I have forgotten to mention, that it has been a pleasure to work with WNC Roofing." – Fosters Church
Get a Commercial Roofing Repair Estimate Today
WNC Roofing company is committed to providing the greatest return on investment for your business.
We are the best full-service commercial roofer in Greenville and we look forward to helping you safeguard your facility's roof. Call us today to find out how we can help you!
Our Promise to South Carolina Businesses
Our professional team can provide the best solution and customer service you need to feel secure about your commercial or industrial roofing project. Our tangible 12-Month Warranty on Craftsmanship and up to 20-year warranty on materials will exceed your expectations.