Commercial Roof


Maintenance
"An ounce of prevention is worth a pound of cure."
– Benjamin Franklin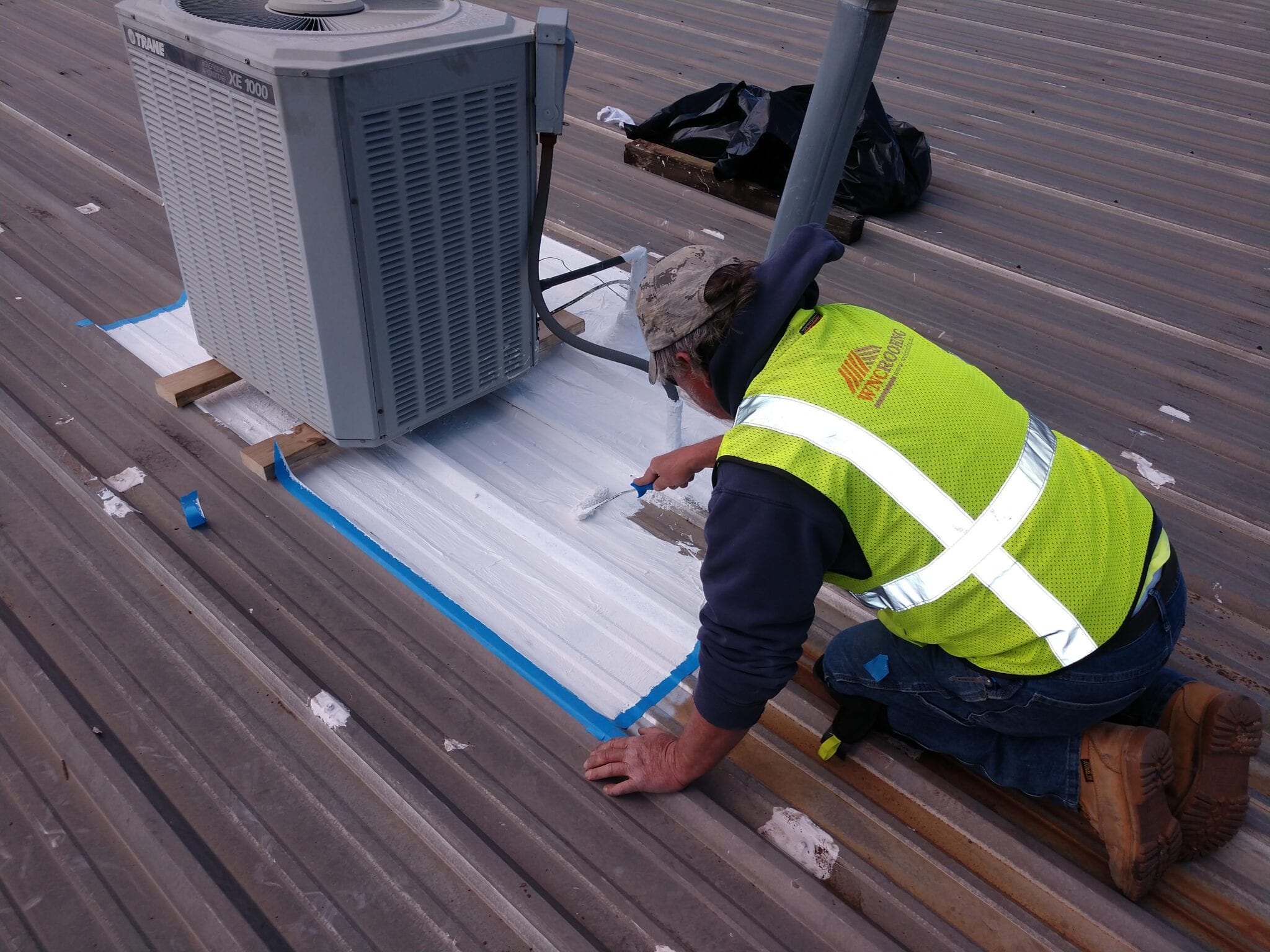 Stress-Free Roof Maintenance
Extend the life of your roof with WNC's Proactive Maintenance Plan. All commercial roofing systems require maintenance even after its initial installation. Almost all manufacturer warranties call for a regular maintenance plan to keep the warranty effective and valid.
Commercial Roof Maintenance should be completed at a minimum of twice per-year, Spring and Fall, to prepare your roof for the upcoming weather each season.
Harsh weather and aging can create issues that WNC Roofing's technicians are trained to fix. We work closely with the building owner and facility manager to prevent them.
*Firm date and time sent to your calendar.
see Our Maintenance Plan
E-Brochure
WNC Roofing's Proactive Maintenance Plan (PMP) is a program designed to manage and prolong the life of your existing roofing system while limiting the need for extensive commercial roof repair down the road.
We schedule annual, bi-annual, or quarterly visits to your facility to: 
Inspect and clean roof drains, overflow drains, gutters, grates and scupper drains
Remove debris that accumulated on the roof surface
Inspect roof penetrations, seams, and sheet metal flashings
Inspect the entire roof area for damage that may have resulted from foreign objects or human activity
Complete maintenance repairs as needed
Upon completion, you will receive electronic documentation of the roof condition, including before and after images of work completed. 
The PMP reduces leak frequency and severity, prevents moisture under the membrane, and keeps your manufacturer's warranty and any extensions valid, saving you money!
We will provide you with the tools needed to forecast budgets for further necessary repairs by providing proposals and recommendations for your roofing system.
If you are not maintaining your commercial or industrial roofing system, water can invade the building and cause severe, unseen damage.
A preventive maintenance program not only minimizes leaks, it keeps your roofing insulation dry and intact during the life of the roof, increasing the odds that the insulation can be re-used during your next installation. This not only reduces the cost of the second installation by 30 to 40 percent, it also keeps the damaged materials out of landfills, resulting in a net positive environmental impact.
At WNC Roofing, we use quality maintenance strategies that fit your roof and your budget. Developed from years of roofing experience and implemented by our professional technicians, our roof management programs are designed to promote the longest useful life from your installed roofing system.
Request Maintenance QUote