Metal Retrofit

Roofing System
Better Than a Metal Replacement Option

Metal Retro fit systems, also know as Flute-Fill, offer a much more budget friendly replacement option for metal roofs. Metal roofing systems begin to fail due to expansion and contraction over time that leads to worn out fastener connections. Older metal roofing systems were designed in a way that left the fasteners exposed, and when replaced with a similar metal roof, you will find that exposed fastener systems do not come with a 20-year material warranty. And because of the higher costs of replacement metal, a single ply metal retrofit roofing system can be the most cost effective solution that also provides a 20-year warranty.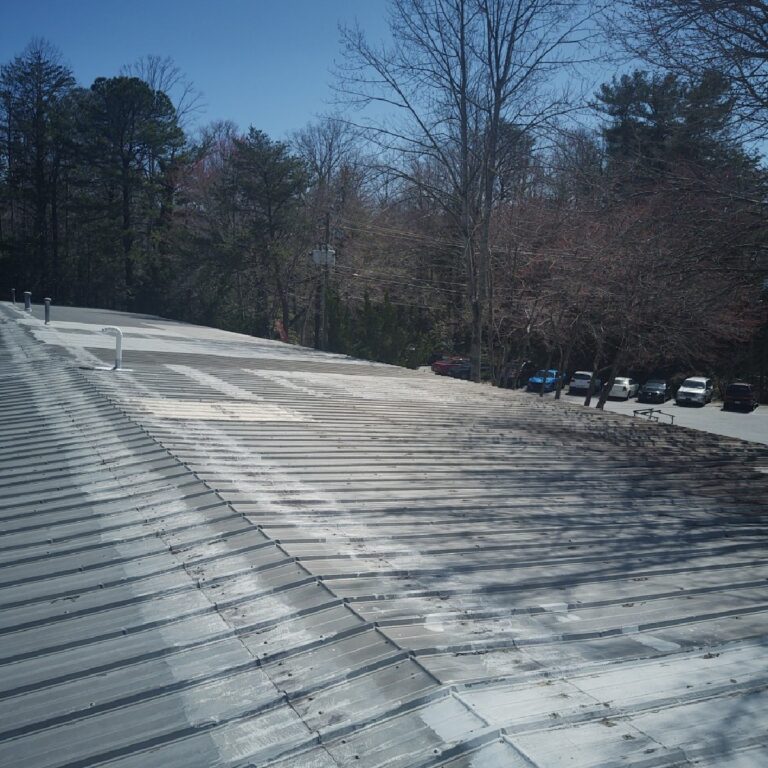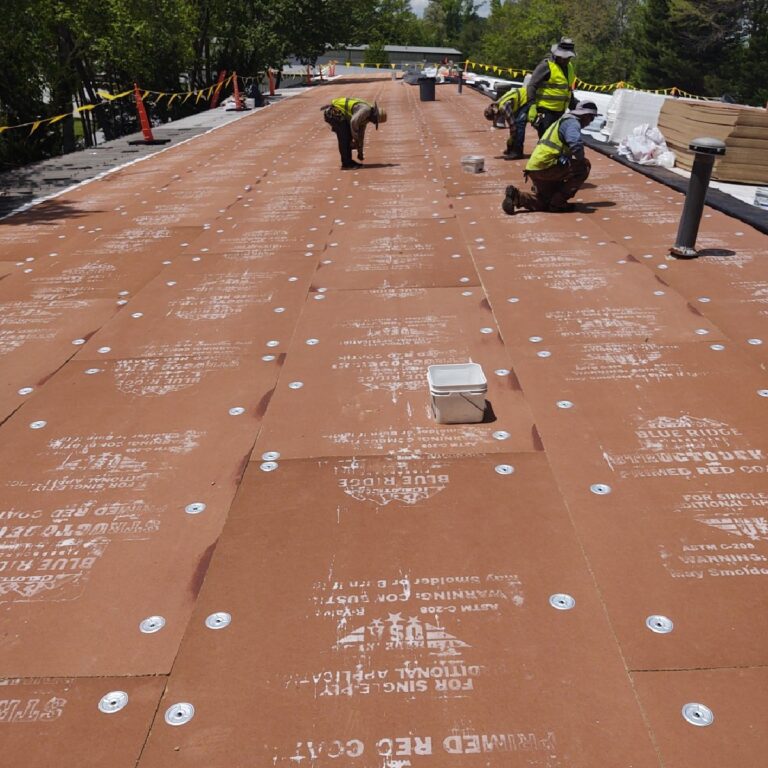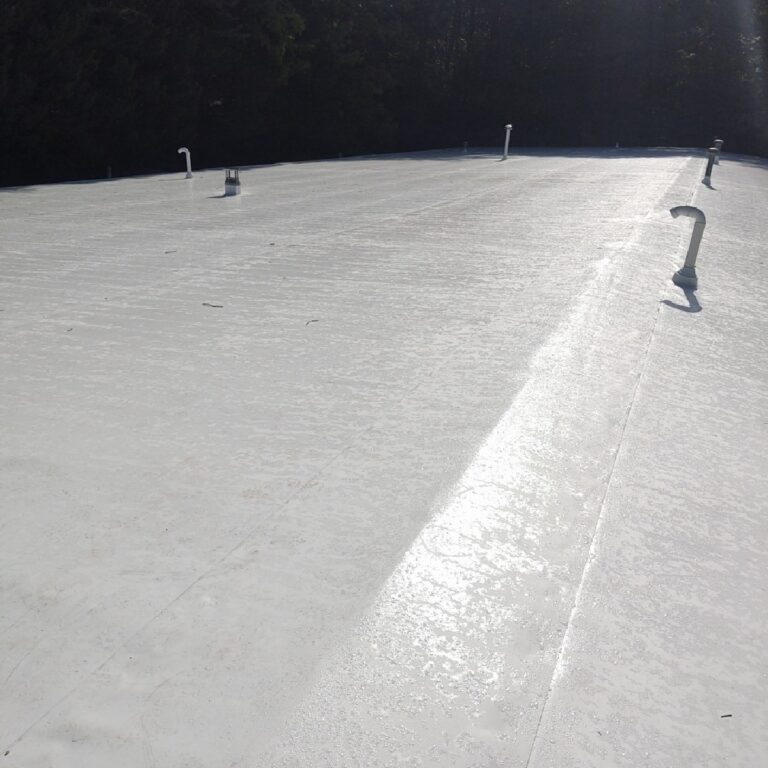 Flute- Fill Installation:
A TPO metal retrofit roofing system is where the channels of the metal roof are filled with an EPS insulation. The EPS flute-fill can be cut to fit any metal roof flange profile (square, tapered, or profile cut) to fit between the roof ribs. A second layer of insulation or cover-board is installed and secured to the roof deck to ensure a flat even surface to increase the R-Value.
The next step includes the installation of a TPO roof membrane. As part of this process, the membrane will be mechanically attached directly to the purlins (roof structure) and the fastening rate around the perimeters will be increased to meet or exceed all design, wind up-lift requirements and warranty criteria. All laps and joints will be fully heat welded to completely seal the membrane. The pipes and penetrations are also heat welded to the roof's membrane to create a continuous waterproof system.
Safe, Smart, and Professional Service for Your Next Roofing Project.
The Benefits of a Metal Retrofit include:
More cost effective than a metal replacement to achieve 20-year material warranty
Reduced maintenance – no future issues with fasteners or end seams.
Improved energy efficiency with higher R-Value
Greater roof stability
Maintain existing metal roof vs expense & waste of removal.
Finished product provides for an esthetically appealing building
Increase the overall property value
WNC Roofing utilizes a Carlisle 60 mil TPO which has a wear layer that is 33% thicker than that of a 45 Mil TPO and comes standard with a 20-year warranty certificate issued by the manufacturer.
A post-installation inspection is conducted by the manufacturer upon completion of the project to certify the necessary manufacturer's standards for the 20-year warranty and WNC Roofing provides a two-year workmanship warranty to cover all installation aspects.
Recent Metal Retrofit Projects